Holt SAC 2021 West Norfolk Challenge Round 2 and 4th Leg Summer Accumulator (Report)
Sunday 6th June 2021 - Kings Lynn Estuary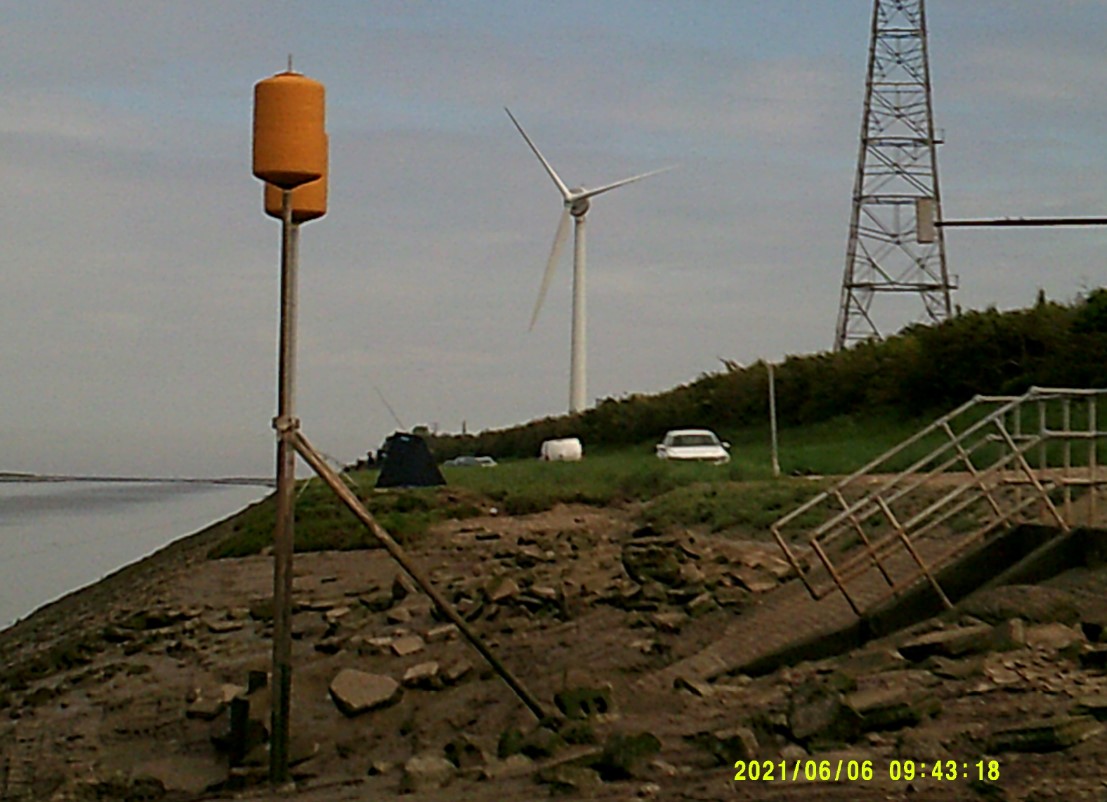 The 2nd Round of Holt SAC's 2021 West Norfolk Challenge Series and 4th Leg Club's Summer Accumulator was held on the Ouse Estuary at KINGS LYNN on SUNDAY 6TH JUNE. A rather late report but thought I would post it as this was a new venue for the Challenge which the Club last fished back in the good old days of Dick Able and Dennis Hunn. This was on the East Bank, which has had a makeover since those days, drive to your peg and fish out of your motor if you want, thank you EA.
Pegging was on the Central part of the East Bank with 11 pegs either side of the culvert, the outflow from the North Lynn Pumping station. A good turn out for this one of 18 with 4 new Humberite's tasting the vagaries of a Norfolk estuary including up and coming junior star, Rex Taylor son of popular "skinny Mark" out to give his dad a bit of competition which he duly provided. The usual local contingent, a few Suffolk boys and the Humber mob made up the rest plus a match star of the past in Peter Fairclough briefly coming out of retirement to show he still has the touch.
Forecast for the day was fine and dry with next to no wind. At the start it was still, very still with no forecast south westerly and the turbines left motionless. As the match progressed the wind did pick up very slightly north easterly which was a refreshing breeze over your right shoulder. Just for a change fishing was over the bottom to see if we could find some big Eels. Unfortunately, being a small tide many were being caught in the rocks at the base of the bank which meant perilously traversing down the slippery bank to retrieve. "Would have preferred over high water at this venue" was heard along the stretch.
An early 9:30 start meant we had the last 2 hours of the ebb and then another hour before the tide would come rushing in. At the whistle most were hesitant about going short because of those rocks and instead banged it into mid-stream. It wasn't long before a few had some action within the first 30 mins., in particular Henry Randell (Peg 5) 43cm Eel, Dave Read (Peg 8 ) 56cm Eel, "Mr Organiser" (Peg 11) 63cm Eel, John Carter (Peg 19) 21cm Flounder and Roy Munro (Peg 21) 46cm Eel. As the ebb started to ease the Flounders started to appear in numbers with Dave Burr (Peg 2) and "Piffy" Randlesome picking a few up in quick succession up to 35cm. Getting into the Flounder act at the same time after his early Eel was Roy Munro (Peg 21) with a monster of 38cm at 10:40.
Flounders continued to be recorded in numbers as the ebb finished and flood started but that woke up the Eels. In particular, a monster of 81cm to Billy Temple (Peg 4) which required his grandson on next peg, young Henry to dash down the slippery bank to haul it up for him at 12:40. Although Eels & Flounders were being recorded throughout the match the last 1-2 hours was dominated by Eels and for some it was a barren period. Not to be out done a 28cm Bass joined the other species at 1:25 coming up on the flooding tide and taken by Matt Perry (Peg 13).
In the end it was a close contest with that riverman HENRY RANDELL (Peg 5) taking yet another victory with 7lb 3oz from 12 fish comprising 8 Eels and 4 Flounders. Runner-up and just 11 points behind with a good card of Flounders was DAVE BURR (Peg 2) with 7lb 0oz from 10 fish comprising 5 Eels and 5 Flounders up to 35cm. Final podium slot went to PETER FAIRCLOUGH (Peg 17) with 6lb 1oz from 11 fish comprising 7 Eels and 4 Flounders.
Heaviest Flat was that 38cm (1lb 5oz) Flounder taken by ROY MUNRO (Peg 11). Heaviest Round was that 81cm (1lb 12oz) Eel taken by BILLY TEMPLE (Peg 4). Altogether, 99 fish (61 Eels, 37 Flounders and 1 Bass) were recorded weighing 62lb 1oz.
Well done to REX TAYLOR (Peg 16) who was top Junior on the day with 2lb 6oz from 4 fish comprising 3 Eels and a Flounder beating the only other junior Bass Festival junior champion JACK TOPPING (Peg 10) who had 10oz from one Eel. However, more importantly he didn't let his dad beat him MARK TAYLOR (Peg 15) who remarkably also had 2lb 6oz from 4 fish comprising 2 Eels and 2 Flounders, well done Rex! we'll see you down here again.
Another cracking Challenge match which Henry almost dominated again using those Eel catching skills that poor old Dick Able taught him when he was a youngster. The big surprise about this match was the number of big Eels recorded and the total lack of bootlaces with the smallest 30cm taken by Henry at 11:30. Analysis shows that 4 Eels were 30+cm, 22 were 40+cm, 24 were 50+cm, 8 were 60+cm, 2 were 70+cm and that big one 80+cm. Was this due to the fact we were fishing low water which we normally don't but there were too many big Eels for this to be just the reason. Maybe that Eel ban started a few years back is working and conservation is winning, let's hope so!.
No need to advertise next Challenge round as that has already been fished. Please stay safe! … Tony T
Top 10 Individuals (on the day) …
1...Henry Randell……….7lb. 3 1/3oz…(12 Fish) (Peg 5)
2…Dave Burr. …………....6lb.15 2/3oz..(10 Fish) (Peg 2)
3...Peter Fairclough…….6lb 1oz.……...(11 Fish) (Peg 17)
4…Alan Doy ……………....5lb.9 1/3oz...( 8 Fish) (Peg 20)
5...Albert Randlesome..4lb.15 2/3oz.( 9 Fish) (Peg 18)
6…Tony Thomas………....4lb.3 1/3oz…( 6 Fish) (Peg 11)
7…Dave Read……………...3lb.14 1/3oz.( 6 Fish) (Peg 8 )
8…Mike Watts …………....3lb.10 2/3oz .( 7 Fish) (Peg 22)
9...Bevan Self……………...2lb.11.2/3oz ( 4 Fish) (Peg 3 )
10.John Carter..............2lb.11 1/3oz.( 6 Fish) (Peg 19)
------..------